Call for Student Assistants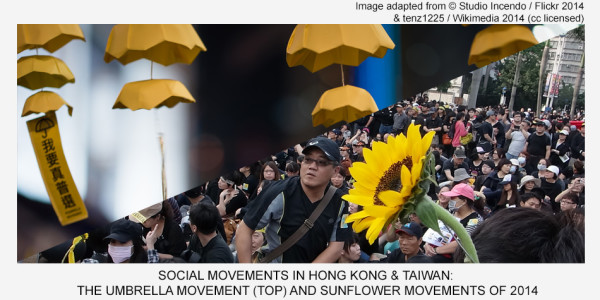 Social Media Use During the Umbrella and Sunflower Movements
For the academic year 2017-2018, I am looking for two students who are interested in assisting me in research and administrative tasks related to the project Critical Approaches to New Asian Media Ecologies (CANAME), part of the Asian Modernities and Traditions research profile at Leiden University.
Key responsibilities
The candidates' duties will lie in supporting research within the specified research project, with a focus on analysing social media activities surrounding the 2014 Sunflower Movement in Taiwan and Umbrella Movement in Hong Kong, supervised by Dr. Florian Schneider. Candidates will also assist with the organisation and administration of the China Internet Research Conference (CIRC) and Digital Asia conference, two international research events planned for the week of 21-27 May 2018.
Candidates will be expected to work 7,6 hours per week from 16 October 2017 to 31 July 2018. Appointment will be according to the Collective Labour Agreement for Dutch Universities. To be eligible, the candidate must be registered as a student in a relevant university programme in the Netherlands; preference will be given to graduate-level students enrolled in Leiden University, for instance in the (Research) MA Asian and Middle East Studies, but students in other programmes are also invited to apply, e.g. in Media Studies, Politics and Public Administration, or Computer Science and Advanced Data Analytics.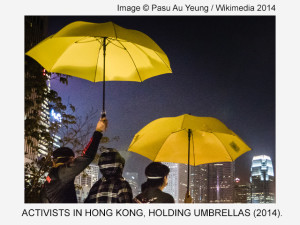 The salary is between € 390 and € 455 gross per month, depending on the current level of study, for 0.2 fte.
Particular consideration may be given to candidates whose research interest and thesis project are related to the theme of the research project, i.e. the culture and politics of contemporary social media and internet use throughout the Asian region, and more specifically throughout the Chinese-speaking world.
Further selection criteria
Comfort within the field of polititics, politcial communication, and/or (new) media studies, including evidence of research interest, or course work, in the field.
Knowledge of China and/or Chinese studies, ideally with a focus on contemporary politics, media, or ICT.
Demonstrated interest in comparative, cross-disciplinary research.
Motivated, highly organised, and efficient.
Ability to use social media effectively (Twitter, Instagram, Facebook, and possibly Sina Weibo).
Excellent English-language skills, in speech and writing.
Preference for candidates with the ability to read and/or speak Chinese.
High proficiency with computers, various software programmes (e.g. MS Office, Adobe Photoshop), and internet resources.
The following would be considered assets, but are not strictly required for application success:
Proficiency in a relevant programming language (Python, R), or demonstrable ability to expand existing coding skills to such a language.
Ability to scrape digital data and conduct quantitative data analyses and (social) network analyses.
How to apply
Please send a cover letter, CV, evidence of related course work or research output, an abstract of your thesis proposal, and a writing sample to Dr. Florian Schneider at f.a.schneider@hum.leidenuniv.nl.
Please send your application before Monday 2 October 2017.